Low Aromatic White Spirit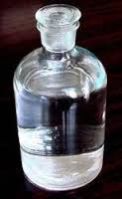 Business Type
Exporter, Supplier
Model Number
LAWSCNOC1
Brand Name
CNOC
State
Liquid
Click to view more
Product Details
Place of Origin
Middle East
Main Raw Material
LOW AROMATIC WHITE SPIRIT (LAWS)
Application Method
Industrial uses
We use premium-packaging materials to safeguard our products from mechanical and environmental conditions. For our patrons, we offer customized packaging solutions as well. We stock our product for wholesale distribution and supply as we have state-of-the-art storage facility along with the most advanced inventory management system and upgraded machines.
Details :
Product : white spirit
Appearance : clear liquid free from suspended matter.
Kinematic viscosity at 15oc : 1.82 c st
Saybolt colour : +30
Sp. Gravity at 20oc : 0.787
Flash point : 42 deg. C.
Distillation range : 153 deg. C.  249 deg. C.
Dry point : 249 deg. C
Aromatic value : 15- 17%
Kb value : 38% by weight sulphur content
Looking for "
Low Aromatic White Spirit

" ?
Metric Ton